3View: Texas RoadRunners
SEPTEMBER 3, 2021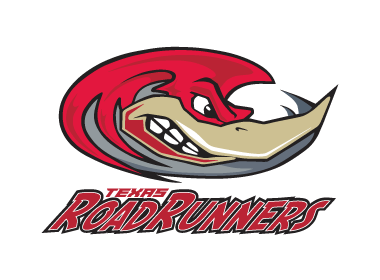 The 3View series will feature an in-depth look into all NA3HL teams in preparation for the 2021-22 season, with two teams being highlighted daily, leading all the way up until the start of the regular season. 3View goes in-depth into each NA3HL team and will include interviews with all the head coaches in the NA3HL, as they provide fans with their expectations and outlook for the 2021-22 season, including taking a look at their potential roster and their strengths as a team for the upcoming season. It will also take a look back on the 2020-21 season and how each team fared and what they accomplished. Best of all, 3View will provide the fans of the NA3HL with an inside look at their favorite team and what to expect.
Texas RoadRunners
2020-21 Record: 10-26-4, 24 pts (6th in South Division)
2021 Playoffs: Did not qualify
Head Coach: Mike Beavis
2021-22 Division: South
After showing marked improvement during the 2019-20 season, the Texas RoadRunners built on that foundation with another solid season in 2020-21.
Under Head Coach Mike Beavis, the RoadRunners won 10 of their 40 games —  matching their win total from three seasons between 2016-2019 — marking back-to-back years of double-digit wins and climbing up to 6th in the highly competitive South Division.
Looking ahead, Beavis expects even more improvement from this year's roster. With a full summer of recruiting and a more standard training camp, the 2021-22 RoadRunners are ready to pick up steam in the South.
"This season we did a great job of recruiting and feel we will have a highly competitive group," said Beavis, "We will focus on speed, transition and physical play as we hold our players accountable to execute our systems."
The RoadRunners could feature a number of veteran players this year. 2020-21 Top Prospects Tim Marsico, Jaron Ketterman and Derek Boutin are all eligible to return to the team, and will need to be at their best to lead a fresh crop of young talent.
"(Marsico is) a tough grinder that can find the net, a typical thorn in the opponents' side. (Ketterman has) flat out speed and playmaking ability. (Boutin), currently with Odessa of the NAHL, has top offensive potential," said Beavis.
New faces include Ty Neckar, Kyle Portlock and NAPHL alum Tyler Love, to name a few. Beavis says to expect big things from these three in the new year.
"(Neckar is) a high-end defenseman with potential to play in the NAHL. (Portlock is a) very good two-way forward that has speed, size and a scoring touch. (Love was) a two-point-per-game guy in the NAPHL last season, and will add a whole lot of offense to the team," he said.
As Texas' roster continues to evolve, so too does its style on the ice. Beavis expects an up-tempo brand of hockey out of the RoadRunners.
"(We will play a) high speed, physical and very exciting style with the group we have assembled," he said.
Watch: Texas RoadRunners season preview
The continued evolution of the RoadRunners bore fruit in the form of player advancement last season, with two players earning NCAA commitments and more earning a shot with NAHL clubs.
"Last season we sent two players onto the NCAA in Brice French (Northland College) and Jaeger Reed (St. John's University) and played a huge part in (former goaltender) Christian Wong- Ramos' commitment to Trine University.  We also had two players tendered with the Odessa Jackalopes — forward Derek Boutin and goalie Hunter Hein that are both currently in training camp with Odessa," said Beavis.
"My main focus with the team is to discover talent, develop and promote players. This is not only my philosophy, but (Owner) Don Stone's as well. That's what makes it a great fit for me as well as for the program and its players. When you have one of the best owners in the game and a direct ladder of development with our NAHL affiliate, it makes my job pretty straightforward."
And as the new season gets underway, Beavis is as focused as ever on all of his team goals — from moving up the standings, to moving players on to the next level.
"Simple, (the goal is) to move a few guys on to the NAHL based on their skill level, and the collegiate level of play based on skills and educational needs," he said.
"We hope to be looked upon as a program that is respected and fits within the model of NA3HL success and ladder of development."